Simplify Your Customer Engagement
Affordable Marketing & Communications Software That Does What You Need It To Do
WATCH DEMO
VIEW PRICING
Complicated Communication = Lost Sales
Most business leaders are frustrated with Customer Management software that's either too expensive or doesn't do everything they need it to do. RocketFuel is an affordable Marketing & Communications platform with all the modern tools you need to simplify customer engagement–all within one program.
You'll have one dashboard where you can see and conduct all your communications, marketing, and reporting.
With time-saving automation, you can keep in contact with customers and potential customers more regularly.
It's affordably priced for small businesses and grows with you without giant jumps in pricing.
WATCH DEMO
VIEW PRICING
We Were Tired of Not Having An Affordable Platform That Did Everything We Needed it to Do, so We Launched Our Own.
Affordably grows with your company

Straight-forward pricing

No more bouncing between multiple platforms to do everything you need
Forward-thinking software that stays on top of the marketing trends

Designed by entrepreneurs for entrepreneurs

No long-term contracts
It's Easy to Simplify Customer Engagement:
See how RocketFuel can streamline your marketing and communications.
You don't have to pay for what you don't need. We have affordable plans for solopreneurs as well as big teams.
Forecasting and tracking are easier with automation and by having everything in one dashboard.
WATCH DEMO
VIEW PRICING
What It Feels Like To Use Rocketfuel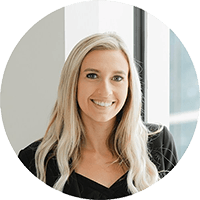 Bailey K., Reverent Wedding Films
Before using Rocketfuel we would manually have to put brides on sequence or individually check-in throughout time with a follow-up email. We also had about 4 different software platforms we would communicate with brides. Now that I have been using Rocketfuel it has allowed me to see everything in one spot and kept me from having 5+ tabs open. A big perk is a pipeline! The pipeline has really helped keep the contact with clients who have reached out. With one quick move, it allows me to put a client in a stage to receive the information they need for the given stage on the pipeline! I have seen a better increase in client response and less ghosting! The feedback I have received from my clients has been great. I have brides telling me they appreciate the constant communication and checking in and feel we are really on top of it compared to most companies.
All plans come with a 14-day free trial. Sign up for annual and get 1 month free.
Starter Platform
$249/Month
Unlimited Contacts
Unlimited Pipelines
Unlimited Website Forms
2 Way Text & Email Conversation
Facebook & IG Messaging
GMB Messaging
GMB Call Tracking
Reputation Management
Web Chat
Missed Call Text Back
Text to Pay
Marketing Platform
$399/Month
Everything in Starter Platform
Email Marketing Unlimited
Text Marketing Unlimited
Marketing Reporting
Calendars Unlimited
Automatic Appointment Scheduling
HTML Builder
Trigger Links
SMS & Email Templates
Workflows
Surveys
Campaigns
Triggers
Marketing Platform
$499/Month
Everything in the Marketing Platform 
Unlimited Funnels
Unlimited Websites
Memberships
START YOUR FREE 14 DAY TRIAL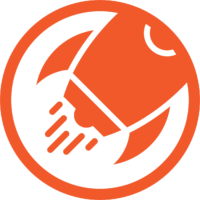 You know Customer Management software can help you simplify customer engagement. And if you're like most business leaders, you're frustrated with software that's either too expensive or doesn't do everything you need it to do. We believe you should have an affordable option that makes it easy to engage with customers, which is why we launched RocketFuel, a platform with straightforward pricing and the Communications and Marketing tools your whole team will love.